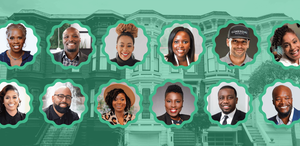 Article by Stacey Soleil
As we celebrate Black History Month, we at Follow Up Boss believe it's important to recognize and honor the contributions of Black professionals who are trailblazing inside the real estate industry.
Despite progress in recent years, the real estate industry still has a long way to go in terms of diversity and inclusion, with only around 6% of real estate professionals identifying as Black nationwide.
Still, Black leaders in real estate have been making significant impacts on the industry and their own communities, and are paving the way for future generations. The Follow Up Boss Success Community asked its members to nominate notable Black voices in our own community, and we were thrilled to see some heavy hitters get their due.
We invite the entire Follow Up Boss community to join us in celebrating these industry leaders who were recognized by their peers for their outstanding achievements and contributions.
Let's learn a bit about each leader: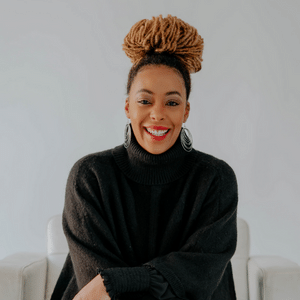 Kendall is a keynote speaker, licensed attorney, and the broker/owner of RE/MAX Capital Realty. With over 10 years of experience in real estate and a self proclaimed "tech geek," Kendall has most certainly emerged as both a leader in real estate and real estate technology.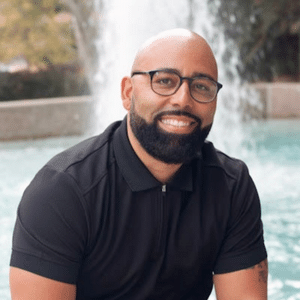 Daniel is a visionary entrepreneur and the founder of The Dixon Group, which has grown to become a thriving mega-agent team with a recent acquisition of a Keller Williams franchise. He has helped over 1500 families with $500+ million in home sales and launched two foundations to support the Black community.
Bernadette is the Principal Broker of Premier Professionals and has provided stellar real estate services for more than 35 years. She is a Director-at-Large for the National Association of Real Estate Brokers and serves on multiple committees, including Diversity, Equity & Inclusion.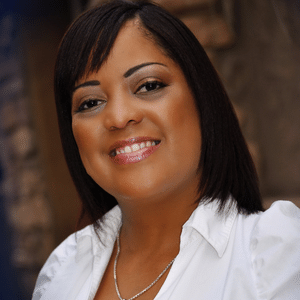 Nina is the Designated Broker and Owner of Chateau Realty and the Founder and Principal Consultant of Chateau Consulting Services. With over 25 years of experience in the industry, Nina is committed to helping as many people as possible achieve the dream of homeownership.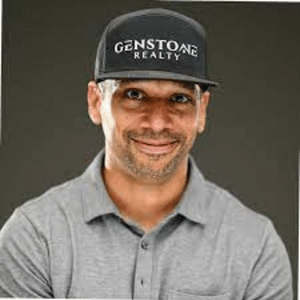 Chris is an esteemed real estate agent at GenStone Realty with over 20 years of experience. He inherited an entrepreneurial spirit from his grandfather and always valued helping others, which led him to the real estate industry. Chris is crushing it on YouTube and among many other accomplishments, his commitment to excellence also earned him the Five Star Award.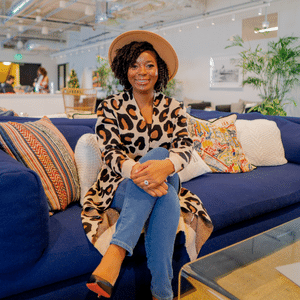 Shanta is a thought-provoking national speaker on affordable housing, housing discrimination, and diversity, equity and inclusion in the real estate and mortgage industry. She is a sought-after leader at Patton & Associates with over 18 years of experience and has been interviewed and quoted by various publications, including NPR, Bankrate, and Vegas PBS. Currently, Shanta is a Director and the National Education Chair for the National Association of Real Estate Brokers (NAREB) and is the co-founder of the Make Homes Possible Coalition. Shanta is also a Director for the National Association of Realtors Relief Foundation.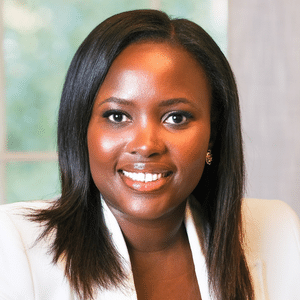 Maia is founder of the Puttogo Global Group, a real estate firm based in the metro-Atlanta area. Maia is a multilingual global citizen and has lived in three continents, which gives her a keen understanding of how to mitigate stress when it comes to relocation. She has 15 years of experience in corporate marketing and communications and is a top producing single agent in the North Metro Atlanta office, under Keller Williams Atlanta Perimeter.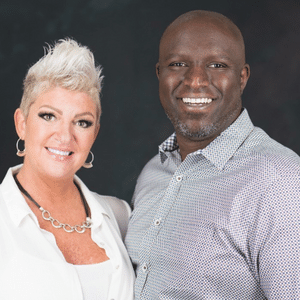 Bruce is the Co-Founder at The Schneider Group | eXp Realty, an experienced Realtor with a demonstrated history of working in the real estate industry. He is skilled in negotiation, warranty, operations management, retail, and sales. Bruce is a proud alumni of the University of Nevada-Las Vegas.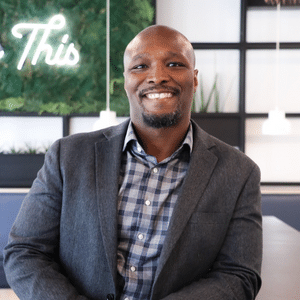 David is a community advocate in Richmond, VA and REALTOR® & Director of Agent Success at Keeton & Co. As a former teacher and student pastor, David has a passion for helping families turn houses into homes. He and his wife are also advocates for the foster care system, bringing awareness to the need for community support of the system.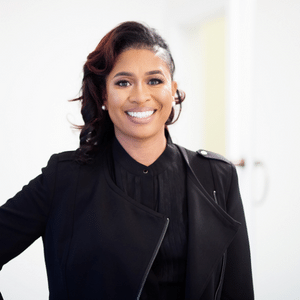 Featured on A&E's real estate reality tv show "Move Or Improve," Keela is a real estate advisor and broker associate representing clients throughout the Dallas-Fort Worth metroplex at The McGraw Group. With extensive experience as a former teacher and educational consultant, Keela brings a unique perspective of expertise, collaboration, and education to her clients.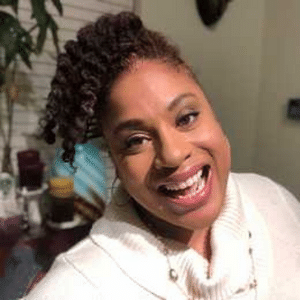 Michelle is owner of Luxury + Legacy and DMV Luxury Homes. Michelle's background as a certified Digital Marketing Strategist and Project Manager has helped her grow a thriving real estate business that serves the DC, Maryland, and Virginia metro area. She is also a product of Howard University and is a wife and mother of three beautiful girls.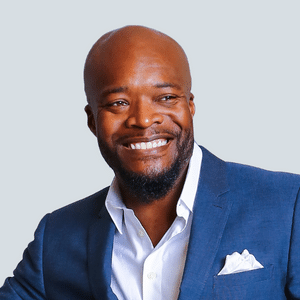 Kofi is a leading authority on luxury real estate at GLOBL RED. Kofi is the go-to broker for celebrities, prominent sports figures, and affluent clientele around the globe. His book, "Sellebrity: How to Build a Successful Sports & Entertainment Based Business," became an Amazon best-seller in 2017.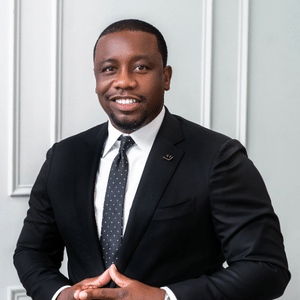 Rod has 13 years of experience serving the greater Atlanta community, Rod and his team at The Williams Team are some of the most accomplished real estate agents in the area. Rod's strong business acumen, inviting personality, and unmatched ability to pivot make him a trusted leader in the industry. In 2022 and 2023, Rod was recognized by Keller Williams Realty International as the only African American real estate agent in the Southeast region to achieve MREA status and gross over $1 Million in commission income.
Jemila is an award-winning real estate broker and the co-owner of ERA Legacy Living, leading one of the largest Black-owned brokerages in Houston with over 70 associates. Jemila has been named to the list of Top 20 Realtors Under 40 by the Houston Association of Realtors and serves on various boards and committees within the industry. With a career spanning over 3,000 transactions in both residential and commercial, Jemila is a true trailblazer in the real estate world.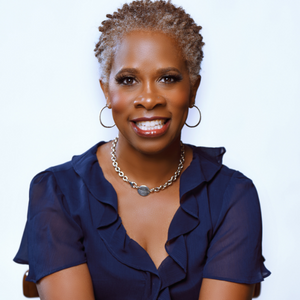 Stacey is a REALTOR®, a speaker, a team leader and a KW expansion partner based out of Tulsa, OK. She has proven herself as an industry veteran with a 29-year career spanning from affordable housing to real estate entrepreneurship. She champions her clients and business partners as they secure their legacies through education, real estate, and entrepreneurship.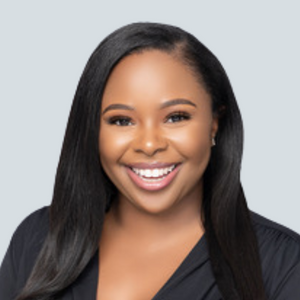 Janay is a graduate of the University of Florida and former elementary school teacher turned real estate entrepreneur. Janay leverages her marketing, education, and management expertise to grow her business to unparalleled heights. She quickly became the Top 20 under 40 recipient by ORRA Young Professionals Network in 2019 and has since founded JT University, an educational platform to train agents and double their income. She is also Team Lead at JT Home Group.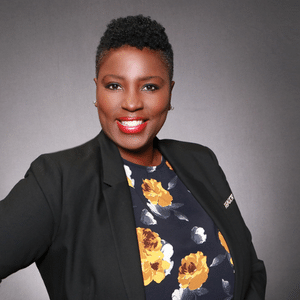 Natalie is the CEO and co-founder of Real Estate House International® (REHI). With 9 years of experience as a realtor, she has become known for her results-driven expertise in residential and luxury sales, property investment, land purchasing, and property management. Her goal is to help people and communities leverage the power of real estate for a better financial future.
‍
Congratulations to each leader highlighted above. We are incredibly grateful for both your partnership with Follow Up Boss as well as your continued contributions to the real estate industry.