Sell with the best in the Atlanta area.
If you're looking to sell your home in the Atlanta market, you need expert guidance and a team with the right skills. At Puttogo Global Group, we understand that the key to selling your home quickly and for top-dollar is investing in proper marketing and professional photography. We are committed to providing comprehensive support throughout the entire home-selling process, leveraging our expertise and resources to ensure that you receive the best possible outcome. Our team is dedicated to maximizing the exposure of your property through targeted marketing efforts, strategic pricing strategies, and effective negotiation techniques. We take pride in helping our clients achieve their real estate goals and strive to provide unparalleled service that is personalized to your unique needs. Contact us today to learn more about our home-selling services and how we can help you achieve success in the Atlanta real estate market.
A full-service experience.
Puttogo Global's team of multi-lingual, culturally diverse Atlanta REALTORS are committed to providing full-service, creative real estate solutions,

Prepare your property for sale in the shortest period possible.

Price your property, based on current market conditions.

Get it sold quickly at the highest price possible.
How to sell like a pro!
If you're looking to sell your home, check out these 11 tips on how you can get the best possible price for your home in your area.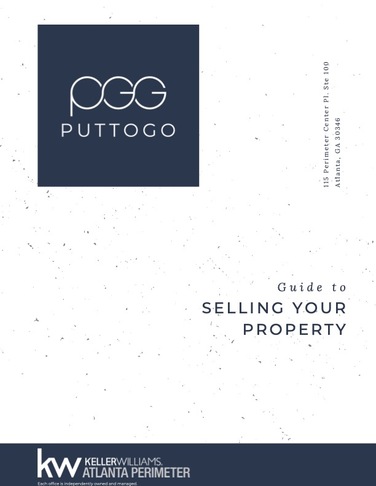 Comprehensive Real Estate
Seller's Guide
A few of our amazing clients.
"I listed my house with Maia and I couldn't have been happier. I don't have an eye for home décor. Maia came in and gave excellent recommendations that allowed me to net $10,000 more than what I expected. We received multiple offers within 48 hours of going live and she was there every step of the way helping me analyze each offer, so I could make the right decision for me and my family. I can't say thank you enough and every time I see someone looking for a realtor, I give them Maia's info. She is the best!!!!"
"Maia, Thanks again for the hard work, guidance, dedication and how you went out of your way to help us. Truly, sincerely appreciate you."
Omar and Fatou, Marietta, GA
"Maia Samb is a very friendly, responsive and professional agent. She helped us with the sale of our home and provided solid recommendations that helped us sell the property quickly and at good market value. We highly recommend her as an agent!"
CJ and Chris Arthur, Alpharetta, GA